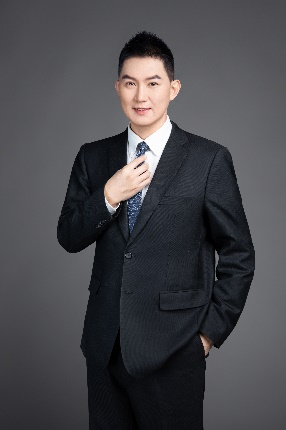 Prof. Shen Chaoqun
Collage of Art Design and Media, Sanda University, China
Brief:
PHD. of history, Chung Cheng University, Taiwan, majoring in cultural communication and society.
Shen Chaoqun has worked in media for more than 20 years and served as a reporter, editor, anchor and other positions. Shen Chaoqun teaches at Taipei and Shanghai universities. Main research fouse on public opinion investigation and analysis, social media and society, new media trends, etc, has published 11 books,20 papers and translated 1 book, all about the media, society and education, and has won many research and teaching awards.
Speech Title: Teaching Effect of Interactive Response System In New Media Courses
Abstract:
New media course as an example, the main feature of the teaching innovation is to use the Interactive Response System (IRS) to give students deeper understanding of the trend in new media communication. Break the stereotype of the past, so the classroom can become a field of instant interaction between teachers and students. Using of technology can enhance learning.
Prof. Soraya Garcia-Esteban
Faculty of Education, University of Alcala, Spain
Brief:
Prof. Dr. Soraya Garcia-Esteban holds a Ph.D. in Modern Languages, Literature and Translation from Universidad de Alcalá (UAH) and a M.A. from University of the West of England. After years of experience in several European higher education institutions, she is the current coordinator of the UAH- Master´s degree in Teacher Training (English) and full time lecturer in ESP, CLIL and ELT methodology in Alcala University. Her interest and participation in international innovation and research projects related to virtual exchanges for competence development in EMI contexts integrating technology, pedagogy and content knowledge has resulted in more than a hundred academic and scientific publications and communications. Dr. Garcia-Esteban co-led European project ErasmusX "Online courses for mobile students" and participates in Erasmus+ project "e-Close- A model for Interactive (A)Synchronous Learning in Online STEM Education".
Speech Title: Revising digital collaborative educational methods and tools
Abstract:
This communication presents a project which main objectives were the study and proposal of dyamic remote collaborative educational techniques in higher education. With this purpose, professors from different grades and areas analysed different approaches to teaching with digital tools that stimulate active learning. The ultimate goal was to enhance students´ knowledge, competences and skills with innovative resources that promote effective education.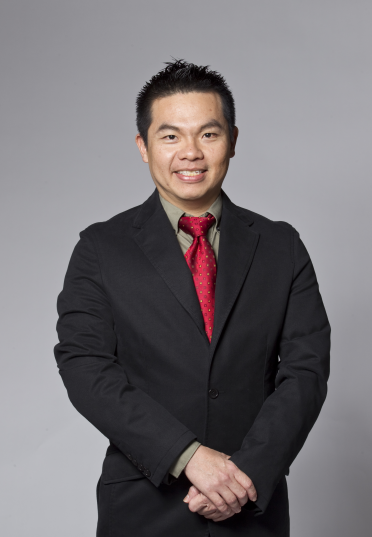 Assoc. Prof. Brian Lee
Singapore University of Social Sciences, Singapore
Brief:
Associate Professor Brian Lee is the Head of Communication Programme at the Singapore University of Social Sciences, Singapore. He teaches and conducts applied research in e-learning, intelligent education, social media and strategic communication. He has recently published various timely op-Eds, such as the impact of ChatGPT on education, how TikTok shapes users' social behaviour, etc.
One of his research papers, "the Internet Commerce Models in Asia," was awarded the top paper at the Pacific Telecommunications Council's Essay Prize (USA) in 2001. Brian has also served as an adjunct faculty at Nanyang Technological University (Singapore) and Singapore Management University previously.
Prof Lee holds a doctoral degree in Communication and Information from Nanyang Technological University, Singapore, and a Master's degree in Communication Studies from the University of Texas at Austin, USA.
Speech Title: ChatGPT for Intelligent Education: The Inevitable and Invincible
Abstract:
ChatGPT, or generative pre-trained transformer, has taken many industries by storm shortly after its launch late last year ChatGPT has generated hot debates within the education industry nowadays. It has sparked concerns among educators since early this year, following many reports of students using ChatGPT to produce essays to pass off as their assignments. ChatGPT raised eyebrows again just weeks ago after ChatGPT was reported to have passed examinations from top law and business schools in the United States.
Using ChatGPT for teaching and learning is inevitably a double-edged sword. While ChatGPT represents a great opportunity for the education sector, it also poses potential threats to the learning culture and assessments. One major nightmare all educators may have is that the students do not engage in active learning anymore. To make things worse, ChatGPT can produce plagiarism-free content. This can be a challenge to the education sector when it comes to academic integrity.
Education experts and educators worldwide have rather different views on ChatGPT. Some are deeply sceptical and want it banned from classrooms, whereas some champion embracing the chatbot for teaching and learning. This speech aims to discuss the impact of ChatGPT on education.
UPDATING...