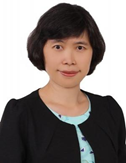 Prof. LOH SAU CHEONG
Department of Educational Psychology & Counselling, Faculty of Education, University of Malaya, Malaysia
Brief:

Professor Dr. Loh Sau Cheong received her Bachelor degree in Special Education (learning disabilities); and both Masters and Ph.D in Educational Psychology. Currently, she is a Full Professor and was the Head of Department for the Department of Educational Psychology and Counseling, Faculty of Education, University of Malaya from 1 August 2017 - 31 August 2021. She is currently an Adjunt Professor for Asia e University (AeU).
Prof. Loh's research interests include teacher self-efficacy, student self-concept, attribution retraining, attention development, motivation in learning, individualized education plan, assistive technology, and transitional plan for individuals with special needs. She had engaged in 25 researches and had filed 3 patents, 14 copyrights, and 1 trademark. Much of Prof. Loh's researches draw on, and is inspired by, the principle of Education For All and quality inclusive education for individuals with special needs from pre-school education to post-secondary education.
Prof. Loh had received the Darjah Kebesaran Sultan Ahmad Shah Pahang Yang Amat Di Mulia Peringkat Ketiga - Setia Ahmad Shah Pahang (SAP) award from His Royal Highness the Sultan of Pahang in 2017. In addition, she had received 7 international awards, 11 national awards and 18 university awards. Among them are: UM Excellence Award (Excellent Lecturer) 2016, UM Excellence Award (Teaching Category) 2013, SEAMEO-Jasper Research Award 2010, Fulbright Scholar Award 2010, Fulbright Occasional Lecture Fund Award 2010, Excellent Service Award (2005, 2008), Excellent Certificate Award (2004, 2007, 2012, 2014, 2018), Malaysia Top 20 Authors for 2009, 2011 & 2012 under the Malaysian Abstracting and Indexing System and she is also listed in the worldwide AcademicKeys Who's Who in Education Higher Education.
Prof. Loh participated actively in research expos where she has received 6 Gold, 7 Silver and 9 Bronze medals. She had published 63 articles (17 ISI, 6 Scopus, 40 refereed journal), 18 articles in conference proceeding, 8 articles
Speech Title: Conceptualising Holistic Sexuality Education for Students with Special Needs
Abstract:
Many countries in the Asian society, including Malaysia, view topics related to sexuality as a taboo, whereby the mention of it are commonly negatively associated with adulthood-related connotations. In addition, many adults have chosen not to discuss sexually related matters with their students, what more to students with special needs. Hence, students, especially those with LD are prone to exhibit inappropriate sexual behaviour, to be sexual abuser for others; and at the same time vulnerable to sexual abuse by adults around them. This study intends to explore the perception of various stakeholders involved in the decision-making and implementation of special education provisions in identifying the underlying elements which are required to develop a holistic sexuality education model (H-SEXE), which is a necessary step to propose a holistic approach to sexuality education for Malaysian students with LD in the pre-, elementary and secondary levels of education. This keynote presentation will focus on the literature on the development of sexuality education models across history, development of sexuality education curriculum across the world, development of sexuality from young to adolescence in children with learning disabilities (LD) followed by the development of a holistic sexuality model (HSEXE) through an emphasis on interrelated roles of stakeholders in special education. The holistic approach highlights the fact that sexuality education should begin in early childhood and subsequently progress through adolescence and adulthood, and that, learning should be age-appropriate across all domains of development, with the basis of understanding sexuality as a positive human potential, rather than a health risk. It is suggested that holistic sexuality education should be focused on personal growth or enrichment, that helps an individual to discover positive values and potential which are sexuality-related, in the hope to strengthen one's self-confidence and responsibility towards oneself and others. In view of the current needs and importance of such a proposal, it is hope that the present study can set forward an adoption of a more structured and systematic training on sexuality education for students with learning disabilities.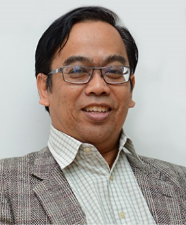 Assoc. Prof. Nurhizam Safie Bin Mohd Satar
Faculty of Information Science & Technology, Universitiy Kebangsaan, Malaysia
Brief:
Associate Professor Ts. Dr. Nurhizam Safie is the Deputy Dean (Networking & Alumni) of the Faculty of Information Science & Technology. Before this position, he attached to the United Nations University, a United Nations academic arm as a Research Fellow. He has been conferred the Professional Technologist (.Ts/P.Tech(IT)) credential from the Malaysian Board of Technology (MBoT) in 2018. He received his Ph.D. in Management Information Systems (MIS) in which he was awarded the National Science Fellowship (NSF) Scholarship from the Malaysian Ministry of Science, Technology, and Innovation (MoSTI). Master of Information Technology from UKM in 1999 and Master in Business Administration (MBA) from Anglia Ruskin University, in the United Kingdom in 2019.
Speech Title: Transdisciplinary research in the VUCA world: Solving problems of the new norms
Abstract:
In today's world, we are said to be living world in the Volatility/Uncertainty/Complexity/Ambiguity (VUCA) era, a rapidly changing, complex, and unpredictable time. An era that demands diversity and adaptability. In our society which is diversifying and becoming more complex, many social phenomena are regarded as problematic, by society. UN Sustainable Development Goals (SDGs) are a prime example of such phenomena—these goals are becoming increasingly challenging to tackle head-on by a single research field. In order for science and technology (S&T) to address or solve various issues of current VUCA times, S&T required that new transdisciplinary research which integrated social sciences and humanities field that has conventionally developed independently be defined. By doing so, researchers can be expected to induce new discoveries and advancements in solving issues.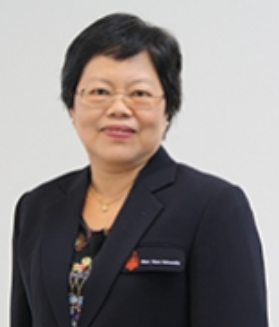 Assoc. Prof. Tang Keow Ngang
Khon Kaen University, Thailand
Brief:
I outline my research achievement based on my academic performance in three themes, namely Theme 1: Soft Skills Development Training in Higher Education and Graduate Employability, Theme 2: Leadership, Management and Administration, and Theme 3: Teaching Professionalism and Teacher Collective Work. I started my career as a university lecturer in University of Science Malaysia, Malaysia for 12 years (2004 to 2015) and Khon Kaen University for 7 years and 3 months (2016-now). My research specialization in teaching professionalism and teacher collective work was begun when I was the only Malaysian among the 28 recipient throughout the world to be awarded the ASIA Fellows Award in year 2008. Later, I was moving to Theme 2 Educational Leadership, Management and Administration when I became a recipient of Khon Kaen University International Visiting Scholarship Scheme from 1st June to 31 August 2012. The purpose of this grant was teaching and researching with Khon Kaen University lecturers, postgraduate and undergraduate students. After I explored from the teachers' perspectives (Theme 1) and educational administrators' perspectives (Theme 2), I found that the current higher education can only develop students' technical skills effectively but not soft skills. Hence, I was moving on to Theme 1 after I realized that I have to trigger higher education to produce graduates with sufficient soft skills to match the current socio-economic at national and international level. My recent and ongoing researches are mainly focusing on the new trend of higher education mechanisms by investigating on importance soft skills development in different mechanisms to enhance higher education students' employability. I was awarded as recipient for an international research grant New Researcher Links Workshop titled as 'Innovate Higher Education to Enhance Graduate Employability' funded by British Council Newton Fund in collaboration with Thailand Research Fund from September 2016 to August 2017 which is considered as the most outstanding performance in my research performance record. This workshop was successfully triggered by the internationalization of higher education and current socio-economic development of Thailand, where higher education is struggling to compete with its partners in the Asian region in terms of graduates' learning outcomes, particularly their employability.
Speech Title: An Investigtion on Challenges and Problems on Teaching English as a Medium of Instruction in a Time of COVID-19 Pandemic Theme: Virtual Classroom
Abstract:
This study examined the views of higher eduction instructors regarding the strategies and prospects to overcome problems and challenges on the delivery of English language as Foreign Language (EFL) and/or English for Specific Purposes (ESP) during the COVID-19 pandemic. The researcher employed a qualitative approach operating an interview protocol as a study tool to accumulate data from a total of six instructors who are teaching English as a medium of instruction courses from a public university in Thailand. A purposive sampling method and thematic analysis were employed to select participants and investigate interview transcripts respectively. The qualitative results revealed that there are four aspects, namely problems, challenges, strategies, and prospects that the instructors encountered during the COVID-19 pandemic. The results of this study have successfully outlined how instructors move to online teaching to be a catalyst to create an innovative, more effective method of teaching EFL/ESP students. In conclusion, the proposed educational innovation framework of strategies and prospects that can be utilized to overcome the problems and challenges as the end outcomes will help the future instructors in delivering their instructions and navigating pedagogical skills for the time-being as well as the post-COVID-19. What has been made clear is the importance of disseminating knowledge across borders and all parts of society.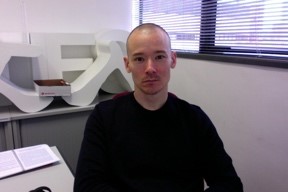 Assoc. Prof. Christopher Jenks
Department of Cultureand Learning, Aalborg University, Denmark
Brief:

My research is broadly related to three areas of research: discourse analysis, global Englishes, and English language teaching. Within these sometimes overlapping areas, I investigate issues ranging from translingualism to Asian Englishes. I am particularly interested in how spoken and written discourse performs a range of communicative actions (e.g., trolling and arguing) and indexes a number of social phenomena (e.g., nationalism and race). Discourse analysis also guides the research that I carry out in language pedagogy. I enjoy uncovering the discourse structure and organization of important pedagogical issues, including longitudinal learning classroom discussions, and computer-mediatedcommunication. Furthermore, I am committed to understanding critical pedagogical issues, such as how race and ethnicity inform our understanding of language teaching. My scholarship on global Englishes covers lingual franca encounters, language identities, student ideologies, and transnationalism. The contexts in which I conduct my research is exceptionally important to how I carve out my publications, and include online encounters, classroom learning, and intercultural interactions.
Speech Title: Cross-modality teaching and learning: What is it and why does it matter in the age of digitalization?
Abstract:
In this talk, I present an important, though not necessarily new, pedagogical context that I refer to as cross-modality teaching. Cross-modality teaching occurs when a teacher instructs two cohorts of students – with each group occupying a primary but different learning space – at the same time. In many classrooms, for example, one group of students may be in a physical classroom while the other group may be on a digital meeting platform, such as Zoom. My talk explores how cross-modality teaching is discursively organized, and what this organization tells us about online learning.